Meet your Home Inspector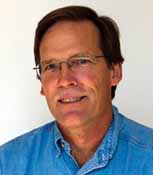 Steve has over 30 years of construction, renovation experience and has been proudly serving Buffalo & WNY with professional home inspections since 2009. Steve knows the systems of a home and how they interact with each other. He takes the time to inspect and explain every detail as if he were buying the home. You will find that his education, qualifications, knowledge, experience, and passion is what makes Steve the right home inspector for your biggest investment.
Click HERE to read our client reviews
What's in your Attic?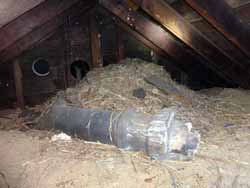 What's in your Crawlspace?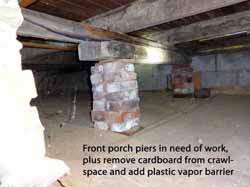 Proudly Serving:
Buffalo, Amherst, Williamsville, Orchard Park, Clarence, East Aurora, Lancaster, Blasdell, Bowmansville, Depew, Angola, Gowanda, Hamburg, North Collins, Cheektowaga, West Seneca, Tonawanda, Boston, Eden, Springville, Arcade, Dunkirk, Fredonia, Westfield, Niagara Falls, Erie, Niagara, Genesee, Wyoming, Chautauqua, Cattaraugus Counties and all of Western New York
Peace of Mind:
---
Point of View Home Inspection LLC has been trusted by Buffalo and Western New York consumers to provide unbiased, accurate, and detailed visual home inspections.
A home inspection from a reputable company will give you peace of mind to assist you in a fair and smooth transaction.
A home inspection is not a guarantee or warrantee, it is a useful tool for the client to make an informed decision related to their potential home purchase.
Our mission to you is to "Highlight" the positives and negatives of your biggest investment.
We will provide home buyers and sellers with a better understanding of the conditions of their home at the time of inspection.
We will visually inspect and report out on all of the components of your home "Inside and Out, Top to Bottom".
We have the expertise and knowledge to provide thorough, professional, and non-intrusive home inspections.
Home inspections typically will last approximately 2 to 3 hours. Home inspection time vary depending on the age and / or condition of the home.
We will thoroughly explain any defects and / or safety issues observed. We will explain how the various systems in your home function, and what maintenance is required to keep your home operating at peak efficiency.
We encourage you to ask questions at any time during home inspection and we will be an available resource as long as you own your home.
We guarantee that you will learn information about your home during the home inspection process. We pride ourselves on offering superb customer service.
We were born, raised, educated in Western New York, and we are committed to serve Buffalo, NY and all of Western New York.
Areas Inspected:
---
Roof covering and structure - Condition, type, and serviceability
Chimneys, skylights, flashing and roof penetrations - Condition, and serviceability
Gutters, downspouts, soffit, and fascia - Condition, serviceability, and adequacy
Insulation and ventilation - Condition, and adequacy
Siding, doors, and windows - Condition, and serviceability
Driveway, grading and drainage - Grading needs to be pitched away from the structure
Porches, decks, stairs, railings and sidewalks - Condition, pitch, rise and run
Foundation and structure - Condition, plumb and true
Electrical system - Main service, GFCI, AFCI, over amped circuits, grounding & bonding
Plumbing system - Main and branch circuit shut off valves, drain, waste & vent
Heating and cooling equipment - Condition and fuctional check
Hot water tank - Condition and fuctional check
Wall, floor and ceiling structure - Condition, serviceability, level
Kitchens and bathrooms - Condition of fixtures, plumbing, electrical, functional water flow
Sump pumps - Condition and fuctional check
Garages - Condition of roof, siding, structure, doors, windows, foundation, over-head door & opener
And much more!
Digital Reporting:
---
Our home inspection reports are informative, concise; computers generated, and include illustrations and actual inspection photos. Your report will be emailed to you in a "PDF" format within 24 hours. Most reports completed and emailed the same day of the home inspection.
Sample Home Inspection Report